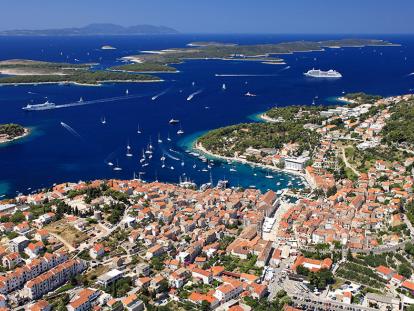 Croatian tourism has reached this weekend its historic tourist results. The long awaited and announced record of 100 million overnight stays was registered for the first time in Croatian history in the eVisitor system which contains the tourist traffic realised in commercial and non-commercial facilities and nautical charter (eCrew system).
102 million overnight stays in 2017
In the period from 1 January to 29 October, according to preliminary data, Croatia recorded 17.8 million arrivals and 100.1 million overnight stays. It is an increase of 13 percent in arrivals, and 12 percent in overnight stays. Most overnight stays refer to tourists from Germany, Slovenia, Austria, Poland and the Czech Republic, and according to the destinations, the most overnight stays were registered in Dubrovnik, Rovinj, Poreč, Medulin, and Umag. By analysing the traffic according to accommodation type in the specified period, most overnight stays were registered in private household facilities (about 35 million), hotels (about 24 million), and campsites (around 19 million).
Positive results were commented by the Director of the Head Office of the CNTB, Kristjan Staničić: "Even though achieving a certain number of overnight stays by itself is not our major strategic objective, given that it is primarily a result of the work and of the activities carried out by the Croatian National Tourist Board, and all other stakeholders in the tourism industry, we can all together be very satisfied with the achieved result. It is a figure that was foreseen by the Croatian Tourism Development Strategy for 2020, and the Croatian tourism sector successfully achieved it already this year. The preparation period for the forthcoming year is ahead of us, and we have to take all the necessary measures with the aim of retaining these trends in the future because that is the only way to ensure a positive atmosphere and the good image, and attract new investments", said the Director Staničić.