"Croatian National Tourist Board organized for the 13th time in a row the Golden Pen awards and recognitions for foreign journalists. This year the Golden Pen took place in Kvarner region, precisely in Opatija and Mali Lošinj, in the period from May 15 to May 16. Besides the Croatian National Tourist Board, as the holder and main organizer, this year's partners were the Tourist Board of Kvarner, of the city of Opatija and of the city of Mali Lošinj. With the Golden Pen award, the Croatian National Tourist Board promotes the value of the professional writing about Croatia in foreign medias, and finally it is the opportunity to thanks the journalists for their contribution in the promotion of the Croatian tourism in the world.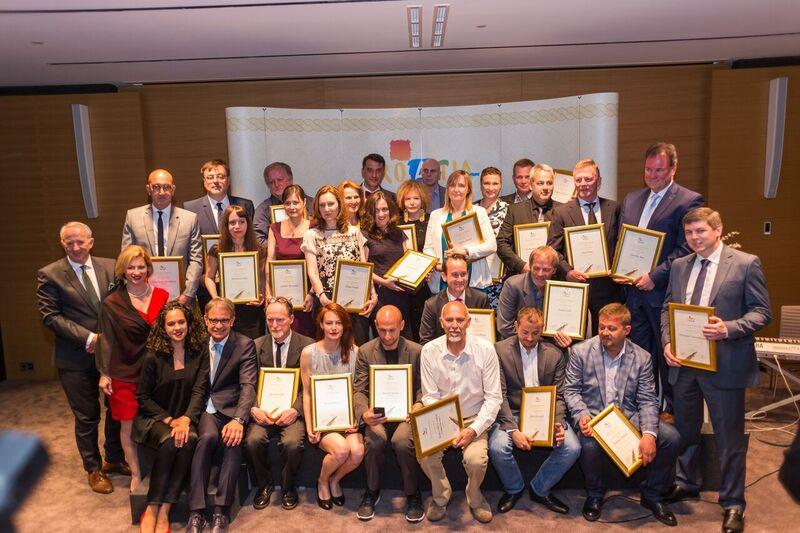 This year's nominations by category for the Golden Pen have been forwarded by the Croatian Tourist Board offices abroad, including the following markets: Austria, Switzerland, Belgium, Czech Republic, France, Italy, Hungary, the Netherlands, Benelux, Germany, Poland, Russia, Ukraine, USA, Slovakia, Slovenia, Sweden, Denmark, Estonia and the United Kingdom. The awards are assigned for written material, for online article and blog, for TV and for the radio.  This year 29 nominations have been received, and more precisely 33 journalists have been nominated, out of which 27 participated to the awarding ceremony and the accompanying program which allowed them to see and meet the hosting destinations.
Like each year, the most important award is the Grand Prix. The Grand Prix for the written material has been awarded to Jean Louis Tremblais from Le Figaro Magazine for his report "Lošinj and Cres, the archipelago of the golden fleece". The winner for the TV report is the Italian journalist Marco Preti, from RAI 3 (CORAL CLIMB FOR RAI 3), for his report named "Slavonia". The Grand Prix for the blog was awarded to Ronald Kordiš from Slovenia for his blog HAD.SI, and more precisely for his entry "Motovun - ideas for a Sunday trip".
The project Golden Pen empowers a continuous cooperation and informing of the foreign media about the Croatian tourism, as well as the dissemination of positive news on the situation of Croatian tourism, informing about the positive image of Croatia as a preferred tourism destination and generally about Croatian tourism in the world."