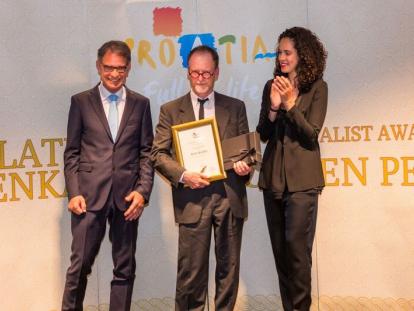 Golden pen United Kingdom
WRITTEN MATERIAL
The journalist Kevin Rushby described his adventure along the Croatian coast and put the emphasis on the beauty of Croatia, the hospitality of the hosts, Croatian delicacies such as the cheese, wine, and olive oil. He explored the coast and the islands and was delighted by the crystal clear sea. He states in his posts that Croatia has been a focus for tourists for some time and mentions the beautiful sunset in Zadar, described as the most beautiful by Alfred Hitchcock. He pointed out how most of the tourists visit the famous places, so some areas still remain completely undiscovered. He was impressed by the island of Rab and its sandy beaches, the wild island of Cres overflown by griffon vultures, the island of Silba whose peace was not allowed to be disturbed even by bicycles... he mentions the beauties of Šolta and Vis... He highlights the lush vegetation of the island of Hvar, as opposed to the naked island of Pag, and so on.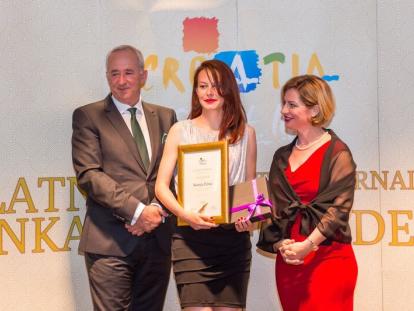 Golden pen United Kingdom
BLOG MATERIAL
The blogger Ksenia Zizina describes Dubrovnik as an attractive destination in the wintertime, and shows the atmosphere of pre-Christmas time and the accompanying activities that are offered to visitors in December. She shared her experiences on Instagram as well. She also described the locations where the world famous series 'Game of Thrones' was filmed.