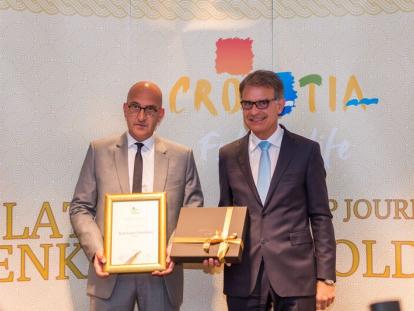 Golden pen - Grand Prix France
Grand prix
FRANCE
Best written material
The long-time reporter Jean-Louis Tremblais and one of the best French photographers, Eric Martin, are the authors of this article. This time they convey to the readers their fascination with Croatian beauties in a travel piece called 'The Lošinj and Cres golden fleece archipelago', and they initially highlight the incredible beauties of the Kvarner islands of Lošinj, Susak, and Cres. Enchanted by the beauties of the islands, they compare the archipelago to a pearl necklace that adorns the Kvarner Gulf. The team conveyed to the French audience the feeling about how everything on this island "has the air of harmony, calmness, simplicity", how the air is clear like crystal, without any pollution. In a richly illustrated article they provide many recommendations about where to stay, what restaurants to visit in order to enjoy the local food, and which activities should not be missed. In a special section, they recommended a visit to the Museum of Apoxyomenos.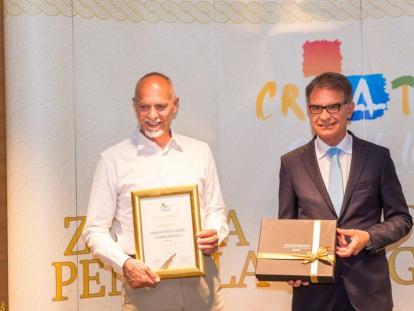 Golden pen - Grand Prix Italy
ITALY
Best TV coverage
Marco Preti for Coral production for Italian national TV, RAI, documentary Geo geo. The report was filmed in Đakovo, its surroundings, Osijek, and in Baranja. The topics were: the Lipizzaners, traditional crafts, the traditional houses, the Slavonian fields, and the natural heritage, with a special part dedicated to the city of Osijek. During the shooting the team would stop in front of the courtyards of Slavonian houses, and the locals invited them into their homes, offering them local delicacies, and were shown a warm welcome. The team was impressed by the cordiality and hospitality of the inhabitants, they felt as if they were at home, and they returned with positive experiences and memories from this trip. The reportage was broadcast on 9 May 2016, and was seen by 1,5 mil viewers. It was made in cooperation with the Representative Office, the Head Office of the CNTB, the Tourist Board of the Osijek-Baranja County, and local tourist boards. In addition to this report about Slavonia, Preti has also filmed pieces about Kvarner, Istria, and Dalmatia.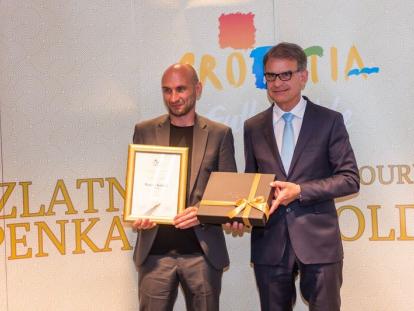 Golden pen - Grand Prix Slovenia
SLOVENIA
Best blog material
According to all charts and calculations in 2016, Roni Kordiš and his blog HAD.SI are among the top ten most read blogs in Slovenia. His blog is followed by 65,000 to 100,000 people annually, while each post in average by 2,500 people. The author is in love with Istria, which has been a destination to which he returned to almost every weekend for many years. According to him the destinations in Istria have some special energy which he gladly presents to his readers, and for them he discovers hidden corners which every Slovenian can reach in approximately one hour. His readers appreciate such information and easily identify with the author and his way of writing.