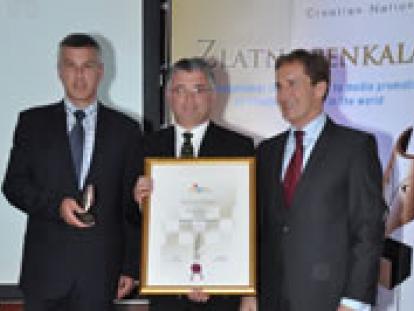 WRITTEN MATERIAL
Mr. Danny Verheyden has been awarded for an article in the trilingual specialist journal Travel2, aimed exclusively at the professional audience, in which he describes Zagreb as a charming, dynamic, young European metropolis that often, and completely unfairly, remains in the shadow of the Croatian Adriatic destinations. The reporter describes the Croatian capital as one of the most attractive central European cities, with a thousand year long history and rich cultural heritage. Zagreb is a perfect "fresh" and new destination suitable for meetings, conferences, seminars and incentive trips as well as being a romantic, familiar but different, weekend destination. Danny Verheyden is a journalist, editor and owner of Travel2 magazine with nearly 30 year long experience in tourism journalism, who has also worked as a TV presenter. He is awarded not only for quality articles published about Croatia, but also because of the frequency of the publication of a series of short articles and information that highlights the advantages of Croatian tourist offer in the professional press which covers all the segments of tourism industry.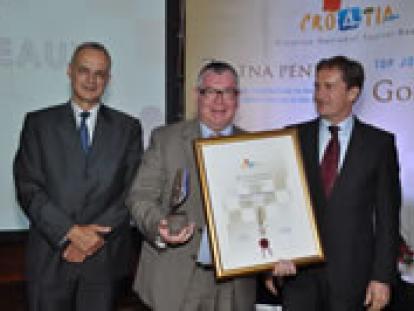 RADIO BROADCAST- GRAND PRIX
Mr. Michel Moreaux is awarded for reporting from Poreč in the popular radio show Beau Fixe, of the BEL RTL radio. This radio station chose Poreč as the destination from which it was reporting daily from 9-11am during the period 27 June – 1 July 2011. These live reports from Poreč were a part of the radio program broadcast from Brussels. A makeshift studio was set up in Valamar Club Tamaris and a very interesting and dynamic program was complemented by the numerous "audio" postcards from all over Istria and Kvarner, and interesting, mostly local, Francophone residents who represented Istria and Istrian tourism offer. Thanks to the daily broadcasts, which started at the beginning of the season, nearly 300,000 Belgian listeners were able to hear plenty of interesting and attractive information about Poreč, Istria and Croatia in general, which, we believe, has helped the undecided listeners to pick Istria and Croatia as a destination in which to spend their holiday. By carefully listening to the program and answering the questions, listeners had the chance to win attractive prizes - a week for 2 persons in Poreč, which definitely contributed to the interest in this radio show and its Poreč reports. The project was realized in cooperation with Ryanair, which, just at that time, connected Pula and Brussels for the first time, by a route which lasted the whole summer. Thanks to the guest appearance of this radio station, Croatia got almost 15 hours of airtime. Michel Moreau is the artistic editor of Bel RTL and other radio stations of the RTL group, as well as one of the founders of the popular show Beau Fixe, with twenty years of experience.