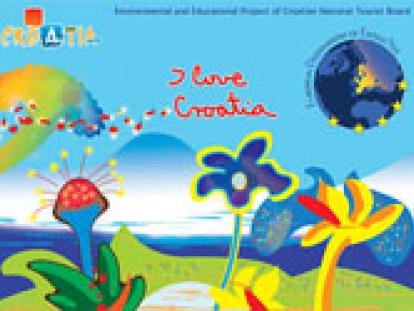 In 2006 the European Commission launched a pilot project in EU member states for the selection of European destinations of excellence with the aim of creating a European network of the most beautiful destinations of sustainable tourism and the promotion of new non-traditional and less-developed tourist destinations. Croatia was included in the project from the very beginning, and with its entry into the EU it also gained the right for support. The purpose of the project is to promote less-developed tourist destinations under the slogan "Discover the Hidden Treasures of Europe", to award sustainable forms of tourism, to point out the diversity and quality and to curb the seasonality of tourism trends.
Europske destinacije izvrsnosti (EDEN)
In the period from 2007 – 2015 on the themes of rural tourism, intangible heritage, protected regions, aquatic tourism, adaptation of physical locations, accessible tourism and gastronomy, 7 European destinations of excellence were chosen in Croatia and 28 destinations as finalists, in other words 35 destination members of the EDEN network in Croatia.
The winning destination in the national electoral process receives  acknowledgment at the European award ceremony organised by the European Commission and at the Days of Croatian Tourism event. Destinations of excellence from the 27 participating countries sign a memorandum of understanding the so-called Declaration on a European Network of Destinations of Excellence for Sustainable Tourism, which obliges them to international collaboration and the exchange of knowledge and information about the development of tourism.