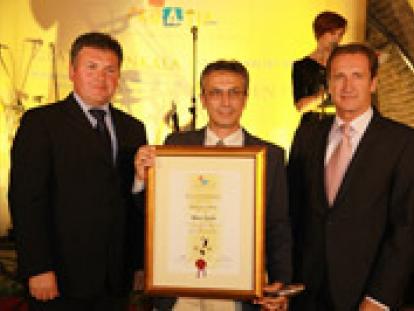 Written material
Mr. Marco Asprea edited an article in the monthly issue of VIAGGIANDO" in June 2010, in which he describes the island of Brač as an island of lavender, rosemary, forests and sea full of bays. Brač was introduced as a beautiful Dalmatian island through its tradition, history and present day. Already in the first sentence the author emphasizes the hospitality of the local population, through whom he meets the artistic tradition in which poetry and painting intertwine, along with a glass of local wine. Almost all the small places in Brač are described through their uniqueness; for example, Bol through its cultural evenings, social life and natural beauties; Postire through its fishing tradition; and Pučišta through a story about the world famous stone from Brač. Viaggiando is a tourist monthly magazine which offers its readers information about a destination, its tradition, events and eno-gatronomy offers.

Marco Asprea was born in Rome and is currently living and working in Milan. He is a professional photographer and works as a photographer and reporter. Always in love with photography, he has been a professional photographer since 1992 and a photo report editor from 2000. He collaborates with numerous Italian publishers, publishing reports on tourism, aeronautics, sport and architecture in monthly editions.

Mr Marco Casiraghi has published a report in August of last year under the title "Isole felici", in which two beautiful Croatian island are described. Calling them a paradise, the author invites readers to visit them. They are Cres ad Lošinj – islands of tradition, which today offer selective tourism, especially for sailors. The report starts from the port in Mali Lošinj, across Nerezin and Osor to the beautiful Cres. 

Marco Casiraghi, a graduated philosopher, born in Milan, started his journalist and photographer career in 1981. He specialized in creating travel reports and has made more than 370 of them. His work has been published in over 1.100 major international monthly and weekly magazines, especially in the Italian, French and Spanish media. He published his first report on Croatia in 1986, and has dedicated around 30 reports to our country. He is the author of numerous tourist guides.