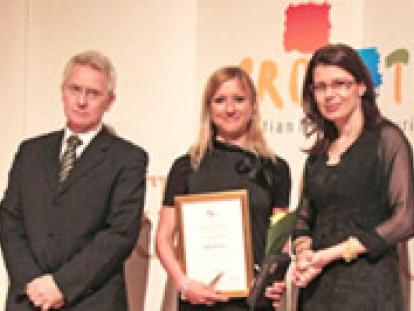 WRITTEN MATERIAL
Journalist Tina Hižar has a degree from the Faculty of Sport but has been engaged in journalism – her greatest love - for five years. She started as the editor of Antena, one of the supplements of the Dnevnik newspaper (The News) aimed at youth. Today, she works for Dnevnik as the editor of "Prosti čas" (Leisure Time). The story published in Dnevnik was written after a study tour in Istria and Kvarner. The report entitled "Kamor se gostje vračajo kot prijatelji", follows the course of her tour and reveals all the places which so delighted the Slovenian journalist.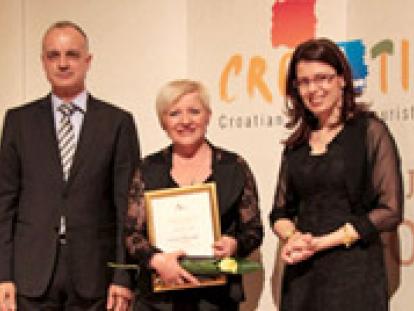 TV BROADCAST- GRAND PRIX
Journalist Verica Marušič has hosted and edited several TV programs over thirteen years, as well as worked as a correspondent from Bela Krajina - a region closely linked to Croatia.
The nominated show 'V objemu hrvaških mest " is a half-hour prime-time broadcast which last year featured representatives from five Croatian cities that were voted the most successful and most beautiful by the Croatian National Tourist Board, in the Plavi i Zeleni Cvijet 2011 competition (The Blue and Green Flower 2011).