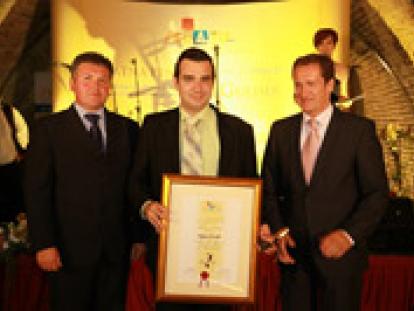 Written material
Mr. Árpád Horváth was awarded as the chief editor of "A Szív" magazine, whose February 2010 edition was dedicated entirely to Croats and Croatia – from the cover to the last page. Every coloumn had a special `Croatian theme`; the cover, a photograph of St. Vlaho; the introduction - `Croatia – the best neighbour`, Croats and Hungarians through history, the Zrinski`s, Croats in Hungary, Croatian authors; Krleža on Petőfi, Matija Petar Katančić – verses about Hungarians and Croats in Hungarian, Šime Vučetić and many other regular coloumns. The most difficult coloumn was the one about the Bible because Croats are not mentioned in the Bible. But the chief editor decided to write a coloumn about the Bible and the sea because every Hungarian first thinks of the Croatian Adriatic when they hear the word sea. The magazine was illustrated with photographs of Croatia, tourist destinations ad well as traditional motifs. The chief editor went on a study tour of Croatia during the autumn of 2009 – across Zagreb, from Istria to Dubrovnik. Speaking of how many wonderful impressions he got of Croatia is also the fact that not everything could fit into the February edition of the magazine, and was therefore written about in the March edition also. Árpád Horváth is a Jesuit priest born in 1975, who studied teology, philosophy, classic languages and art history in Budapest, Rome, Munich and London. The magazine he has been editing from 2008. is one of the oldest in Hungary and has been published since 1915.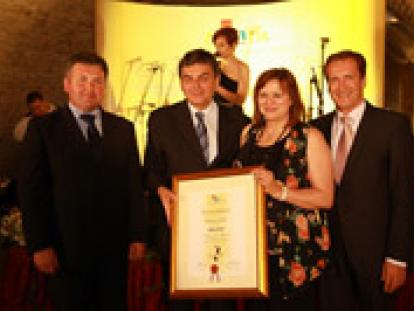 TV report
The well known television reporter Judit Járai, after a study tour in Zagreb, dedicated the whole foreign affairs TV program Panorama, to Zagreb and Croatia. The editor wanted to show that Zagreb is a real European city worth visiting, where one can have a fun time and feel good. She wanted to show that Zagreb and Croatia have been European for a long time, that Croats have a lot to offer to Europe and show – not only their exquisite tourism values but also products and services of worldly quality, also recognizable in Hungary. She sent the message that European criteria are being applied in Croatia, from everyday life, to politics and economy and that the once popular triangle Vienna-Budapest-Zagreb also has a future in modern Europe. 

As she made a number of reports during her study tour, the editor dedicates almost six minutes to Croatia in the January Panorama too. Panorama is the most famous and the most viewed foreign affairs show of the Hungarian public television MTV1, and has been aired prime time for more than 20 years. The reporter and editor of the show Judit Járai has also been a long term correspondent of the Hungarian radio from Washington and is the author of a few noticed books.