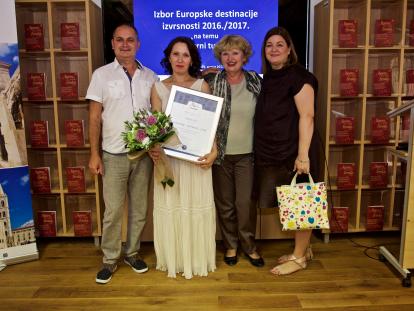 An HTZ selection committee met in Cakovec on Wednesday to select the winner from a shortlist of finalists - Vukovar-Vučedol-Ilok,  the city of Djakovo-Gorjani municipality, Rural Konavle, Smiljan-Gospic and Zagorje-A Fairytale on the Palm of Your Hand.
The Vukovar-Vucedol-Ilok destination fulfilled all the requirements set by the European Commission for the EDEN project which was launched in 2006 with the aim of creating a European network of the best sustainable tourism destinations and to promote non-traditional and less developed tourism destinations.
The national EDEN destination will be awarded the title of European Destination of Excellence and will be promoted on the websites of the HTZ and the European Commission. It will participate in the official award ceremony in March next year as part of the European Year of Cultural Heritage.
The other destinations will be included in the European destinations network that promotes sustainable tourism.
To date, national EDEN winners include Sveti Martin na Muri, Djurdjevac, the North Velebit National Park, Nin, Pustara Visnjica near Slatina, Istarska Stancija 1904 in Svetvincenat and Gornje Medjimurje.
Source: HINA