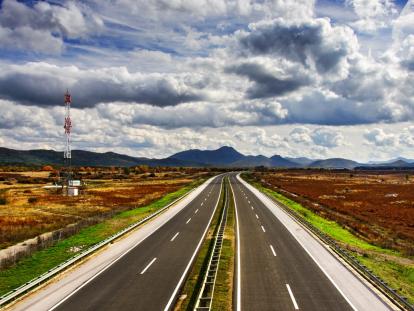 Starting from today, July 14, tolls can be paid on the motorways under the jurisdiction of Hrvatske Autoceste (Croatian Motorways) using the Telepass device.The company Hrvatske Autoceste (Croatian Motorways) and Telepass, the leading Italian integrated mobility company, have established cooperation for the implementation of the European Electronic Toll Service (EETS) for all vehicle groups. Telepass devices can be used to pay tolls for passenger vehicles in a total of 5 European countries – Italy, Spain, Portugal, France, and now Croatia. When it comes to commercial vehicles, the payment service using the Telepass device is available in 15 countries, including Croatia.
Since the adoption of Directive EU/2019/520 of the European Parliament and the Council of March 19, 2019 on the interoperability of electronic road toll systems and facilitation of the cross-border exchange of information on non-payment of tolls in the EU, Telepass has been the first provider of EETS in the EETS domain of Hrvatske autoceste (Croatian motorways). Users who own a Telepass device will pay tolls in the same manner as electronic toll collection (ENC) users.
The goal of the European electronic toll service is to enable users to access the European motorway network by paying tolls with a single contract and device, making travelling easier for them. In cooperation with Telepass, Hrvatske autoceste (Croatian Motorways) enabled those coming to Croatia to get to their destination easier and faster.