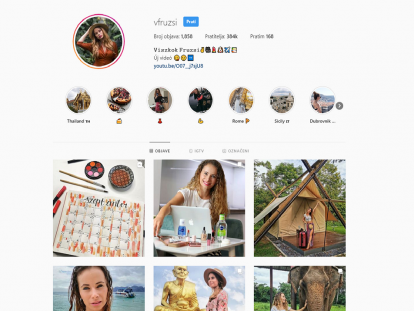 For the third year in a row, the Croatian National Tourist Board has been implementing the project "Croatia, Full of Islands to Discover", which aims at promoting nautical tourism as a tourist product, i.e. positioning Croatia as an attractive and high-quality nautical destination. As part of the project, from 7 September to 11 September twelve well-known bloggers, youtubers and journalists from the UK, Germany, France, Sweden, Norway, Hungary, Switzerland and Japan were invited to discover the islands of the Šibenik archipelago.
The tour programme included a visit to the Krka and Kornati national parks, the island of Murter, the city of Šibenik and the village of Prvić Luka, and as part of the tour of certain locations, guests were introduced to attractive local sites, customs and culinary offer of this part of Croatia. This promotion focuses on newspaper and magazine articles, as well as on blog and social media posts on Facebook, Instagram, Twitter and YouTube, where participants of this unique experience will share their impressions with their numerous readers and followers.
This year's programme includes, among others, journalist Eleanor Rudd, Metro.co.uk contributor, an online portal with more than 54 million readers every month. French journalist and photographer Gregory Gerault is also sailing along the Croatian coast and will describe his experiences in a story for the daily newspaper Le Télégramme and the magazine Le Monde du Camping-Car. Among the participants is also the American youtuber based in the UK, Evan Edinger, who has almost 700 thousand followers on his YouTube channel dedicated to travel and everyday topics, as well as the Hungarian youtuber Fruzsina Viszkok, with around 480 thousand followers across her Facebook, Instagram and Twitter social media platforms. 
The project "Croatia, Full of Islands to Discover" is an extension of the promotional activities carried out by the CNTB in 2019 with the aim of promoting nautical tourism as a tourist product even further, that is an even stronger market positioning of Croatia as an ideal nautical destination.