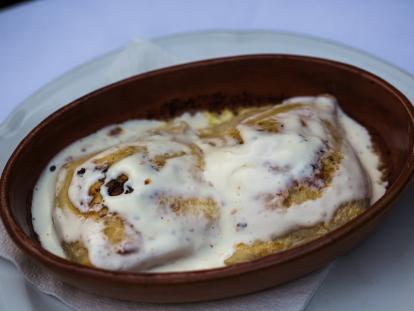 The Croatian National Tourist Board has become involved in a campaign launched by the World Tourism Organization (UNWTO) with the aim of promoting gastronomy as an important part of tourism and the overall tourist offer. This gastronomy project is part of a major #TravelTomorrow campaign that seeks to highlight the fundamental and enduring value of tourism, including the culinary heritage of UNWTO member countries.
As part of the project, each country will highlight one of its most famous national dishes, which will be promoted through the UNWTO's official website through video material, photos and original recipes. The richness and diversity of Croatian gastronomy will be presented through Zagorje's cheese strudel - štrukle, a traditional specialty of Croatia's Zagorje region.
"At this point, it is extremely important to maintain visibility and presence in our in-bound markets, and we do this through enhanced daily activities under the unified label of the #CroatiaLongDistanceLove campaign. Global promotional activities, such as the latest UNWTO gastronomy campaign, are an additional way to directly promote Croatia to millions of homes around the world through a favourite traditional dish whose preparation skills are entered in the Register of Intangible Cultural Heritage of the Republic of Croatia, "said Croatian National Tourist Board Director Kristjan Stanicic.
In the video with which Croatia is participating in the campaign, the process of making cheese strudel or štrukle is presented, whose popularity has spread from the Zagorje region to other parts of Croatia, and today are one of the trademarks of our cuisine. At a time when the corona virus pandemic has hit the tourism sector, the UNWTO aims to show how culinary heritage gives people a strong sense of belonging and brings a touch of local flavours to their homes to keep the dream of future travel alive.
We would also like to note, that Croatia is also a part of both the WTTC and ETC promotional campaigns
The CNTB will join the #TogetherInTravel World Travel and Tourism Council (WTTC), a global tourism authority representing the private sector and destinations in all parts of the world. The goal of this campaign is to highlight the importance of tourism worldwide by encouraging interaction by sharing promotional materials in the form of videos and photos with the common hashtag #TogetherInTravel. "With our participation in this project, we are promoting Croatia and supporting the entire world tourism industry," said Director Stanicic, adding that the CNTB, in addition to several other European NTOs, will also participate in a major promotional project to be carried out by the European Travel Commission (ETC), through the promotion of several types of tourism products such as nature and outdoors, as well as creative cities, history and cultural heritage.