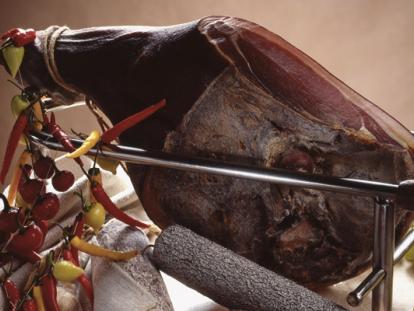 The restaurants Pelegrini (Šibenik) and 360º (Dubrovnik) have received one Michelin star, whilst the list of restaurants with a Michelin recommendation (with the symbol of a spoon and fork) has grown by 24 new restaurants. This is the result of a very secret tour of Croatian restaurants by professional Michelin inspectors, who toured restaurants throughout the country during 2017.
A new guide for Croatia has been published on Michelin's website, globally the most significant and most recognised restaurant guide.
"Croatia is situated on the gastronomic map of the world which we undoubtedly deserve. The new Michelin stars and recommendations of Croatian restaurants are proof that our gastronomic scene satisfies the very demanding international criteria of quality. Michelin is the global synonym for excellence in gastronomy, and the Michelin signs provide excellent promotional potential which the destinations, in which the chosen restaurants are located and with which have entered the exclusive circle of the best restaurants in the world, will know how to valorise. The Croatian National Tourist Board will further implement numerous activities with the aim of positioning our country as an attractive tourist destination of rich gastronomic offers", declared the Director of the Croatian National Tourist Board Kristjan Staničić. "I send my sincerest congratulations to all the selected restaurants, and particularly to the owners and employees of Pelegrini, 360º and Monte, whose effort and creativity have been recognised by the Michelin inspectors", Staničić added.
With this year's selection, Croatia has a total of three restaurants with Michelin stars and 55 restaurants with a Michelin recommendation. We'd also like to add that this year for the first time the Michelin Bib Gourmand recognition has been allocated, and four restaurants have received it: Konoba Mate (Korčula), Dunav (Ilok), Vuglec Breg (Krapina) and Konoba Fetivi (Split). This is the symbol which is awarded to restaurants which offer quality menus at affordable prices. Likewise, with this selection, apart from Istria, Dubrovnik and Zagreb, which were entered last year, a number of other destinations such as Šibenik, Split, Ilok, Korčula, Krapina, Lovran, Osijek, Varaždin, Velika Gorica, Zadar and others have also found their place on Michelin's map.
The inclusion of new restaurants in Michelin's selection is a strong incentive for the further continuous improvement of the local gastronomic scene, as well as a great global promotion of Croatia as a top gourmet destination. We recall how the Croatian restaurant Monte entered the company of elite restaurants with a Michelin star when it gained one back in 2017 and which it still holds in 2018.