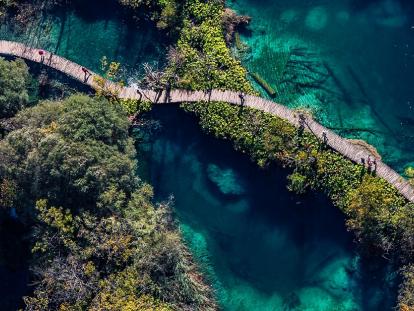 One of the world's leading publishers of tourist guides and other informative publications about travelling, the American Fodor's Travel, has this year published its popular 'Fodor's Go List', in other words, a list of the destinations which should be visited in 2019, and in this prestigious list Croatia's national parks can also be found.
"The inclusion of Croatia's national parks in this prestigious list is an additional confirmation of the exceptional natural wealth which is a segment in which our country is rightly recognised for in the global terms. Our preserved and untouched nature attracts a great number of tourists and I am sure that Croatia, after the publication of this list, will achieve a firmer position of the global tourist map, particularly amongst travel fans who prefer a tour of unique natural sites", said the Director of the Croatia National Tourist Board Kristjan Staničić.
In the release, it states that apart from the famous crystal clear sea on the coast, Croatia in its interior also offers equally well-preserved nature with many rivers, lakes and waterfalls, which are found in eight beautiful national parks. Every year the editors at Fodor's publish a list of the destinations which they recommend to their numerous readers and followers. All the destinations from the list will be promoted via the published article available on this link, as well as on the website and social networks on which this American tourist guide is active.