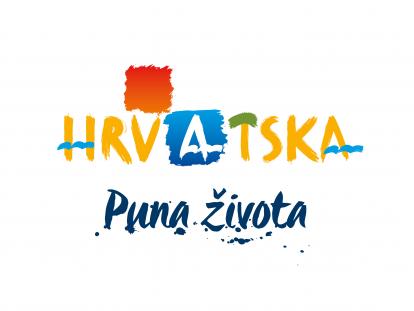 The first phase of the CNTB competition for the roof communication concept and visual identity has ended

The first phase of the Competition for selecting the communication concept - Big Idea and the new visual identity of Croatia as a tourist destination - was announced by the Croatian Tourist Board in February this year and will be implemented in two phases of the procedure has been completed. During the first pre-selection phase, which lasted until March 13, as many as 27 bidder applications were received, 14 of which were international.

"We are extremely pleased with the bidder's interest in this Competition, as part of which Croatian tourism will, among other things, get a new slogan, visual identity, and a completely new communication concept. We did not ask for conceptual solutions in this first phase of the tender. Still, we wanted to collect the bidders' interest: their documentation proving their abilities, experience, and professional recognition. Now there is a phase in which the members of the expert committee will process the submitted applications based on the submitted documentation and select those bidders who will go to the second phase of the tender", said Kristjan Staničić, director of HTZ, adding that proposals with conceptual solutions will be submitted as part of the second phases to be received by the end of May 2023.

The members of the expert selection committee are prof. Ph.D. Feđa Vukić (Design Studio, Faculty of Architecture, Zagreb), prof. Ph.D. Josip Mikulić (Department of Tourism, Faculty of Economics, Zagreb and Scientific Advisor at the Institute of Tourism, Zagreb), Mirko Ilić (Graphic designer, illustrator), Tomislav Popović (President of the Management Board of Maistra), Eulogio Bordas (Tourism Industry Advisors, founder, and partner), prof. Ph.D. Božo Skoko (Department of Strategic Communication, Faculty of Political Sciences, Zagreb), Petra Mlačak Rosić (Advisor in the Cabinet of the Minister, Ministry of Tourism and Sports), Mirko Herceg (Advisor to the Minister, Ministry of Tourism and Sports), Ph.D. Renata Deželjin (Director of the Brand Department, Croatian Tourist Board) and Ivana Hrestak (Brand Department, Croatian Tourist Board).

The members of the expert committee will select a maximum of five bidders for project task A, i.e., for the creation of a communication concept (Big Idea), and a maximum of ten bidders for project task B, which includes the creation of a visual identity, for the second stage of the Competition.

Let us remind you that one of the critical goals of the new Strategic Marketing and Operational Plan for Croatian Tourism is creating a more prestigious tourist brand for Croatia in traditional and new markets. To effectively realize this vision and set goals, rebranding is necessary, bringing a new communication concept and a new visual of the identity of Croatian tourism.