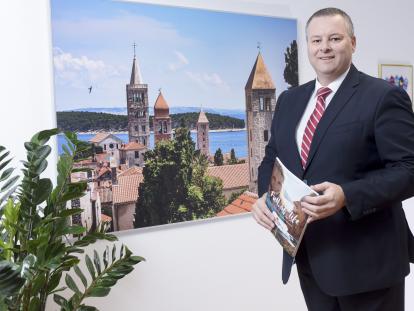 Dear tourism industry colleagues and travel lovers,
I would like to relay my sincere congratulations on the occasion of the 40th World Tourism Day, which this year is dedicated to "Tourism and Rural Development".
This day is the ideal opportunity to once again remind ourselves of the important social, cultural and economic role of tourism, but also that the tourism sector employs every tenth EU resident.
We mark this year's World Tourism Day under new and different circumstances, in a year marked by a global corona virus pandemic. For this reason, more than ever before, it is important to move Croatian tourism towards sustainable development, but to also further develop rural tourism.
Rural areas have great potential and the opportunity to become a new driver for tourism growth, as these areas provide the opportunity to enjoy nature and fresh air, providing new and easier ways to comply with prescribed social distancing measures, which is especially important now, when safety is one of the basic prerequisites before traveling to a destination. 
The development of rural tourism also encourages the development of local economies and creates new jobs, and additionally positions Croatia as an attractive year-round destination. The Croatian National Tourist Board will further highlight rural and continental tourism as part of its high-quality and attractive offering.
I invite you to explore the rural and lesser-known parts of Croatia that will be sure to delight with its diverse offer, friendly hosts and family farms, as well as beautiful and unspoiled natural surroundings and a unique sense of peace and tranquillity.
Let's celebrate World Tourism Day together, as travel and tourism is a wonderful industry that encompasses and enriches us by exposing us to a range of new cultures, people and customs.
mr.sc. Kristjan Stanicic