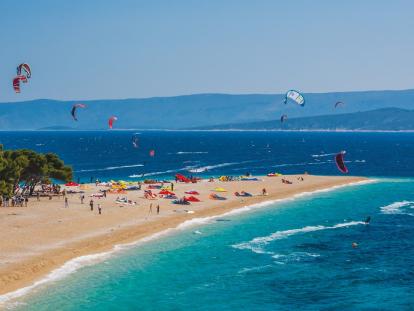 In the first half of 2023, 6.7 million travellers generated 27.3 million overnight stays in Croatia, which was 16% and 10% respectively more than in H1 2022 and 4% more than in the pre-pandemic 2019, data collected by Croatia's e-visitor registration system show. 
Tourism Minister Nikolina Brnjac was quoted by the National Tourism Board (HTZ) on Monday as saying that she believed that all stakeholders in the tourist industry could be satisfied with the statistics for the first half of this year.
The statistical data are coupled with record high financial indicators.
According to the data collected by the Croatian National Bank (HNB), revenues from foreign travellers in the first quarter of 2023  exceeded €672 million, or 38% (€186 million) more than in Q1 2022, she said.
"All these data show that we are on the right track", Brnjac noted.
She reiterated that Croatia's strategic goal is to develop a year-round tourism industry.
Broken down by regions, Istria was the top performer in the first six months of 2023 with 8.5 million overnight stays (7% more than in the corresponding period of 2022), followed by Split-Dalmatia County (4.7 million overnight stays, +11%).
(Hina) ms