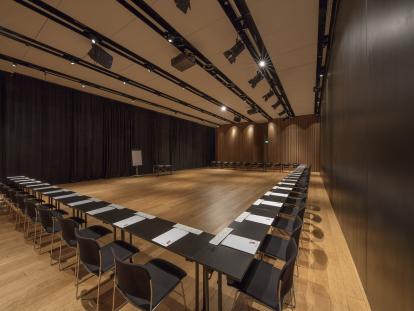 According to the annual statistics of the International Congress and Convention Association (ICCA), in 2019 Croatia recorded an increase in the number of international association meetings held. Namely, after 114 were held in Croatia in 2018, 123 gatherings were held in 2019, which puts Croatia 34th in the ICCA rankings by the total number of gatherings held worldwide. This is moves Croatia four places up on this prestigious scale, which is the highest position occupied by Croatia so far, which also reaffirms the status of Croatia as the leading congress destination in the region.
"This is great news for Croatian congress tourism, which is recording excellent results year on year. After being named the best business tourism destination in Europe by the British magazine Business Destinations in 2018, according to the new 2019 ICCA ranking, we have become the leading congress country in the region. We are also pleased with the fact that our capital Zagreb achieved a record 48th place in the ranking of congress cities, jumping by as many as 20 places compared to the year before, "said Kristjan Staničić, Director of the Croatian National Tourist Board, which is a longtime member of ICCA.
Other Croatian cities on the list include, Split, Opatija and Dubrovnik. Split recorded a jump to 81st place, so with 15 meetings held it shares 191st place with Sarajevo, while Dubrovnik with 33 held meetings is in 88th place, and Opatija in 424th place with 5 meetings. As for neighboring countries, Slovenia recorded a drop from 41st to 44th place in this year's statistics, while Serbia climbed the rankings by 3 places and took 50th place with 58 meetings held. 
In the congress countries ranking, the United States has been in first place for more than two decades, including in year 2019, during which 934 meetings were held. Germany is in second place, followed by France, Spain and the United Kingdom. In the 2019 city ranking, the leading city is Paris, followed by Lisbon and Berlin. It is interesting to note that a total of 13,254 association meetings were held worldwide last year. Of that, 53 percent were held in Europe, making it by far the most popular region for international meetings, while Asia is increasing its market share.
Every year in May, the international association ICCA publishes its annual statistics ranking association meetings and related international statistics for the previous calendar year. The figures are based on their database, which covers a specific segment of the congress industry, ie. only meetings organized by international associations, provided that they are held regularly and that they rotate between at least three countries / regions and have at least 50 participants.