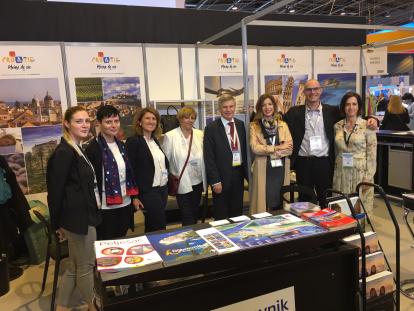 Croatia is an increasingly sought-after vacation destination among the French, as evidenced by a 9.5% rise in arrivals and a 5% rise in nights this year and, based on the interest among business partners in France, further increases can be expected, the head of the Croatian Tourist Board's French office, Danijela Mihalic Djurica, said on Tuesday.
In the first nine months of 2017, over 500,000 French tourists visited Croatia, up 9.5% on the year and, aside from the coast, they visit continental regions in the off season, she said after Croatia's recent participation at the IFTM TOP RESA fair in Paris.
The fair is France's largest international travel and tourism gathering. This year it featured 1,600 tourism brands and was visited by over 30,000 tourism professionals.
Mihalic Djurica said the meetings of Croatian representatives and French partners focused on the introduction of new flights and participation in strategic promotional campaigns.
(Hina)