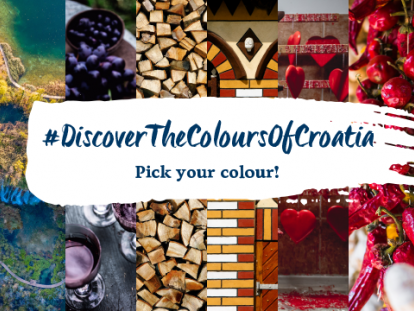 The Croatian National Tourist Board has launched a new promotional campaign "Discover the Colours of Croatia" in 7 European markets, namely the markets of Germany, Austria, Poland, the Czech Republic, Hungary, Italy and the UK. This autumn campaign specifically promotes the natural beauty via national parks, culture, nautical and eno-gastronomy, and will be active until the second half of November through thematic articles on online portals, print ads and social media advertising with the hashtag #DiscoverTheColoursOfCroatia.
"Although the current epidemiological situation in Europe, as well as the current restrictions on travel that vary from country to country do not allow greater realization of tourist traffic, it is very important to maintain Croatia's visibility in our most important European markets at this time of the year. With this goal we have launched this campaign in which we want to further position our country as a safe destination with a rich, high-quality and attractive offering during the post-season. Our goal is to position Croatia as a top-of-mind destination that guarantees a safe and quality holiday with many activities and facilities," said CNTB Director Kristjan Staničić, noting that "A Vacation-worthy Week" is about to be launched, through which domestic and all foreign guests who find themselves in Croatia will be able to take advantage of the numerous tourist services in the country at 50% lower prices.
Activities as part of the "Discover The Colours Of Croatia" campaign will be carried out through social networks such as Facebook, Instagram and YouTube, through the placement of articles on the most read and best-known portals in certain markets such as oe24.at, DerStandard.at and Krone.at in Austria, gazeta.pl in Poland and novinky.cz in the Czech Republic, as well as on specialised portals MarcoPolo.de and Holidaycheck.de in Germany where special HUBs were created in Germany i.e. micro websites with content dedicated exclusively to Croatia. All promotional materials created for advertising are language-adjusted for all seven markets.
The campaign is also run through print advertising and collaboration has been agreed with the travel platforms Lonely Planet and National Geographic through which all tourism products included in the autumn campaign will be promoted and the campaign will be visible to millions of their users and followers on social media.