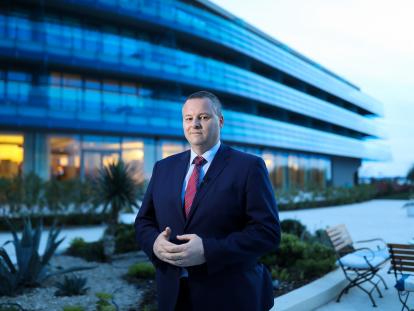 The Director of the Croatian National Tourist Board Kristjan Staničić has been elected as the Vice President of the European Travel Commission (ETC), the most important and oldest international tourism association in Europe consisting of 33 national European tourism organizations, as well as associate members including agencies, tourism service providers, carriers, etc. For the first time in the history of full membership since 1997, Croatia has an elected representative in the presidency of ETC!
"I would like to thank my European colleagues for their support, which is also a proof of the quality work of the Croatian National Tourist Board in European markets, but also on long-haul markets. This is also a recognition for Croatia and Croatian tourism, which has confirmed its status as the safest tourist destination in the Mediterranean in this very demanding year. The future work of the ETC will be even more strongly focused on building a recognizable image of Europe as a destination and its identity, as well as on even stronger cooperation with all stakeholders in tourism in the field of sustainability, connectivity, security and crisis management which has proven necessary in the context of this corona virus pandemic", said the Director of the CNTB Kristjan Staničić, adding that at tomorrow's meeting of the ETC members, the eVisitor system will be presented, for which several European tourist organizations have expressed an interest in purchasing.
Director Staničić was appointed Vice President at the 99th meeting of the ETC General Assembly held online. Luis Araujo, President of the National Tourism Directorate of Portugal, was elected as President of the ETC.
The election of Director Staničić was also commented by Eduardo Santander, Executive Director of ETC. "I am delighted today to congratulate Mr Staničić of the Croatian National Tourist Board on his appointment as one of ETC's Vice-Presidents. Now, more than ever, the European tourism sector needs strong guidance and leadership to affront the challenges which it faces. I am confident that Mr. Staničić's extensive experience combined with CNTB's commitment in particular to developing sustainable tourism will prove a successful collaboration in the years to come", said Santander. 
It is important to note that the ETC was established in 1948, and the president and vice presidents are elected at the general assemblies of the association from a quota of full members for a term of three years. The CNTB actively participates in the work of the ETC through numerous campaigns, accessing funding from EU funds and through cooperation with Member States and CNTB offices in distant markets with ETC overseas offices in China, Brazil, USA and Canada.