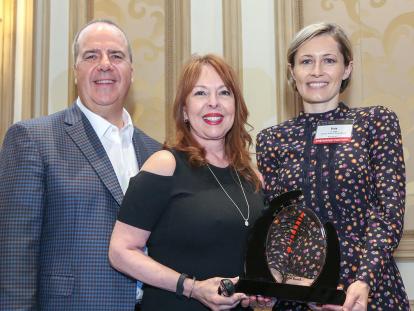 CNTB Director Ina Rodin Gets Virtuoso 2017 Ambassador Of The Year Award
Croatia continues to draw recognition from the travel industry as international luxury travel network, Virtuoso® announced the winners of this year's coveted 2017 Virtuoso Alliances at the 29th annual Virtuoso Travel Week conference, honoring its Director for North America markets, Ms. Ina Rodin as Ambassador of the Year. Ms. Rodin received its award on August 13, 2017 at The Bellagio Hotel in Las Vegas. The accolade is truly an honor, given that only a very small fraction of the network's 1,700 partners were recognized at Virtuoso Travel Week.  
Situated along the beautiful Adriatic Sea, the country's stunning 3,625 miles of coastline dotted by more one thousand islands with endless crystal-clear blue waters has amazed many visitors. The country continues to gain the attention of many U.S. travelers thanks to HBO's blockbuster epic fantasy series Game of Thrones, which has helped to put Dubrovnik on the map, as the setting for King's Landing. However, many visitors who come quickly realize that there is much more to the amazing country than just a film set. The draw for many visitors who visit is the country's diverse tourism offerings from its rich history, charming towns, well-preserved culture, award-winning culinary and wine scene, and of course, the warm hospitality of its people.  Croatia's natural beauty, dramatic architecture, eight UNESCO World Heritage sites, eight National Parks and eleven Parks of Nature makes it the perfect destination for those seeking the ultimate vacation experience and is evident by its confirmed 16.3 million tourist arrivals in 2016. For 2017, from January to July, for the U.S. market, the country has seen 265,396 arrivals, an increase of +34% and 767,818 overnights, which is an increase of +35% and this upward trend is expected for the remainder of 2017.
"Ms. Rodin demonstrates a superior commitment to product excellence, expert knowledge and outstanding client service, all qualities highly valued by this network," said Albert Herrera, senior vice president, Global Product Partnerships for Virtuoso. "This award places Ms. Rodin in a very exclusive category, as Virtuoso's most celebrated partners are recognized as leaders within the industry. Their contributions and close relationships with our advisors enable Virtuoso to maintain its status as the world's most exceptional luxury and experiential travel network." 
Ina Rodin, Croatian National Tourist Office's Director North America, said, "I am honored to be recognized by Virtuoso as its 2017 Ambassador of the Year. We have put a tremendous amount of energy into promoting the richness of Croatia's tourism offerings in the hopes of inspiring U.S. travelers to visit the country. I am humbled to know that our efforts are being recognized by an industry partner such as Virtuoso and that there is continued demand from the travel industry and increased interest from the U.S. market.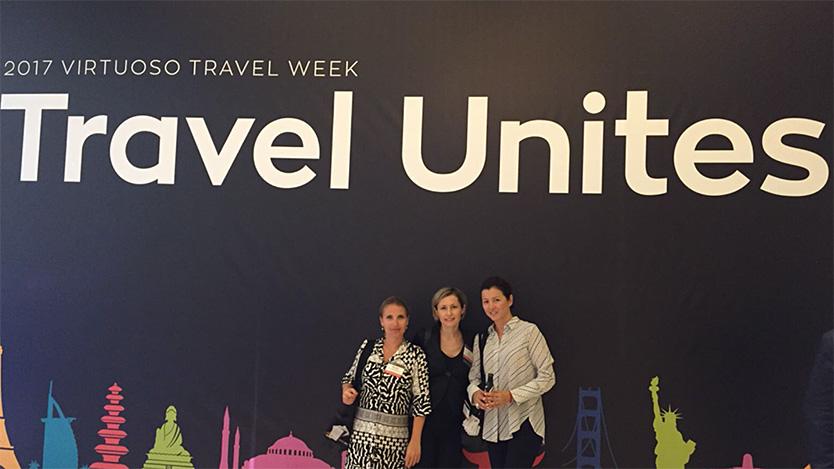 Virtuoso Travel Week, Las Vegas
Ms. Rodin has 15 years of experience in the hospitality and tourism industry and has been the Director of North America for the Croatia National Tourist Board since October 2014. Prior to joining CNTB, Ms. Rodin ran her own consulting company which specialized in asset management, sales and marketing, and was a visiting professor lecturing on Tourism & Hospitality Management at Zagreb School of Economics and Management. She began her career with Valamar Hotels and Resorts, a leading Croatian hotel management company, and was involved in product development and during that time had hotel operations for 40 properties. She earned her MSc Degree in Economics and Tourism at Bocconi University in Milan, Italy and graduated from Zagreb Faculty of Economics with a major in tourism.  She also has an Advanced Certificate in Real Estate and Hotel Investment and Certificate in Strategic Marketing for Hotels and B.I.G. Ideas from Cornell University School of Hotel Administration's PDP Program in Ithaca, New York and is a member of the Cornell Hotel Society's AlpAdria Chapter. In 2013, she published Principles of Tourism, a textbook used today in Croatian high schools, with Zoran Kasum and Lidija Birin and is a co-author of Turizan-Studije Slucaja Hrvatske i Regije (Tourism – An Analysis of Croatian Best Case Studies).