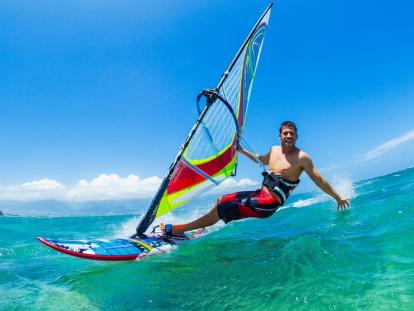 Mastercard and the Croatian National Tourist Board, the national institution in charge of promoting Croatian tourism both domestically and internationally, have joined forces in implementing a joint promotional campaign "Experience all Croatia has to offer" focusing on the markets of Italy, United Kingdom and the Netherlands. The innovative data-driven campaign based on data from Mastercard's Tourism Insights platform provides an excellent overview of the needs, habits and passions of modern travelers, and thus an excellent opportunity to motivate them through tourist activities to visit Croatia. Visitors are targeted through digital advertising, social networks, PR and cooperation with foreign influencers, and activities will be carried out in these markets for the next month.

"In a very competitive tourism environment, being able to shape the tourist offer and target marketing investments based on the data insight, as well as to meet travelers' needs in a personalized way makes this promotional campaign an important step in the new era of presentation of the tourism offerings to spark revival of cross border travel", said Gea Kariz, Marketing Director, Mastercard in Croatia.

Croatia's status as a destination that follows the latest trends is underpinned by the Croatian National Tourist Board. "I would like to remind you that Croatia has achieved one of the best tourism results on the Mediterranean during the past two years marked by a pandemic. We want to maintain these positive trends this year, but also in the coming years, and that is why we welcome cooperation on specific projects that provide our country with even better market visibility and competitiveness." said Ivana Curić Čabraja, Strategic Projects Division Director in CNTB, adding that to-date Croatian tourism traffic is already at a high 93 percent of the results recorded during the same period in 2019.
Understanding the consumer journey as a method for having a competitive edge in a highly competitive industry
As the campaign is based on the better understanding of the plans, interests and desires of potential visitors, Mastercard's Tourism Insights platform proves to be an indispensable resource. This platform combines data of search engines, social media and transactions and analyses the entire consumer journey before, during and after travel, providing destination management organizations detailed insight needed to make informed decisions, making investments smart, targeted and economic, and as part of this campaign it was used to identify target markets and major Croatian tourism products that were found to be most sought after among Italians, Britons and Dutch. 

"This way, Mastercard brings innovation in usage of data by better targeting and optimizing the budget of the Croatian National Tourist Board campaigns in key travel corridors, as well as in the presentation of the tourism offerings to spark the revival of cross-border travel", Kariz concluded.
Travelers' actual needs in the center of the campaign concept
Besides destinations facing with many challenges in these unprecedented times with understanding newly formed consumer journeys, travelers find it demanding and time consuming to research the offers and services before a vacation, and they are still in risk of missing some important experiences. This campaign connects visitors and their identified passions directly with designated experience provider in their chosen vacation spot.

With an aim of making Croatia a priority destination for tourists from the three identified corridors, and in line with the indicators that confirm which Croatian tourist products are the most important for these travelers, campaign offers an exclusive content in three categories – Arts&Culture, Active Lifestyle and Food&Cuisine – presenting various experiences and benefits throughout Croatia. In this way, Mastercard® cardholders triggered by promotional activities within the campaign will be able to, for example, travel to this extraordinary country using affordable flights, rent a car at the most affordable prices to explore all the parts of Croatia easily and immerse into custom-made Priceless.com experiences which will enable them to find out more about its tradition and people.

A trip through augmented reality showcasing Croatia as a highlight of the campaign
The campaign will be attracting travelers via interactive and gamified augmented reality (AR) 360° video experience Travel Stories: Croatia, narrated with stories influenced by old proverbs about joy and curiosity, featuring outstanding 360-degree footage and showcasing what makes Croatia such an enticing tourist destination. This virtual trip can also help with itinerary planning for one's future Croatian vacation bucket lists.