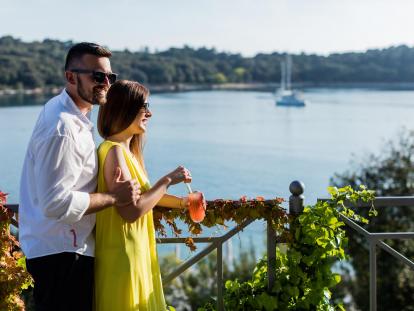 The famous British daily The Telegraph in its Sunday release recommended Croatia and Croatian destinations as perfect for a "post-corona" holiday.
In a published article, the Telegraph describes Istria as a beautiful region with dramatic coastlines, secret beaches and a fairytale mainland where some of Europe's finest wines can be tried. Kvarner and "walk on Lungomare to Volosko, via Opatija and Lovran, passing ports, bays and villas with lush gardens of magnolias and cypresses, overlooking the magnificent Kvarner Bay and its islands" are presented as an unforgettable experience that should not be missed. Slightly further south, the national parks Kornati and Krka are especially highlighted as jewels of the Šibenik region.
In addition, Britain's The Sun, in a newly created column intended for inspiration in planning trips after the COVID-19 crisis, singles out Cavtat, which is compared to France's Côte d'Azur.
The Telegraph with its daily and Sunday print and online editions reaches over 12 million readers a month, while the daily newspaper The Sun reaches almost 33 million readers a month through online and print channels.