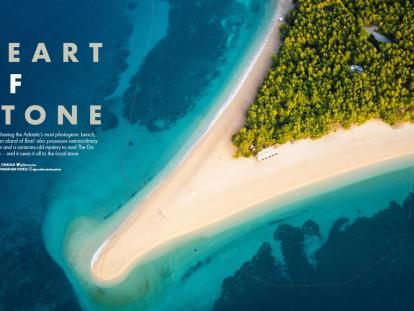 A major 12-page report about the island of Brač was published on a special online edition of Britain's Lonely Planet, which united previously unpublished material about destinations around the world. Heart of Stone is signed by Marcel Theroux, a prominent British writer and author of the popular novel The Secret Books.
"The report about the island of Brač is another in a series of positive foreign media and travel platform coverage  that, in these challenging times, contribute to positively positioning Croatia across  key inbound markets. The Lonely Planet report particularly pleased us as it is a major release by the world's leading brand of travel guides, whose website has over 17 million monthly visits", said CNTB Director Kristjan Staničić.
Darija Reić, Director of the CNTB Representative office in the UK, believes that the report will serve as an inspiration for planning a visit to Croatia. "Despite the current crisis, Britons are still fantasising about holidays and looking for inspiration in online content. Therefore, I am extremely pleased that in this special edition of Lonely Planet they will read about the island of Brač, its history and natural beauty. I am sure that this will further affirm Croatia as a colourful destination with a rich cultural heritage, which is not only worth being on one's "wish list", but regularly returning to it and experiencing something new and different every time", said Reić.
The report describes the tradition of stone masonry on the island of Brač, the history of the Blaca desert and Dragon cave, and through beautiful photographs of the natural beauty of Brač, including sites such as Vidova Gora and Zlatni Rat being featured.