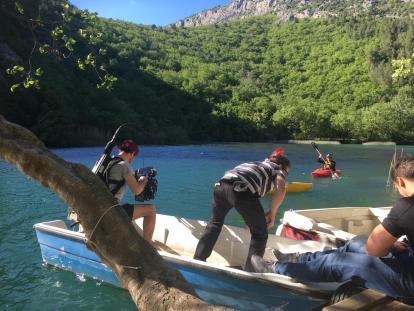 The Croatian National Tourist Board has established a successful cooperation with the BBC, one of the largest and most respected media outlets in the world. This cooperation includes the full production of three 60-second videos that will present Croatia as an attractive year-round destination, the production of three accompanying articles related to topics from the videos for BBC platforms, as well as advertising activities on all online BBC platforms from May to September on 12 key broadcasting markets.
"The cooperation between the Croatian National Tourist Board and the BBC is one of the great examples of joint action and cooperation with foreign entities on the promotion of Croatian tourism. We are exceptionally proud that such a large media group, which reaches over 454 million households around the world, recognized the significance and potential of Croatia as a tourist destination. I am sure that all the recorded footage, as well as all other prepared activities, will significantly contribute to the visibility of our country and thus achieve even better tourist results this year", said the Director of the CNTB, Kristjan Staničić.
During their stay in Croatia, the BBC filming crew visited Osijek, Zadar, Split, Dubrovnik, Klis, Paklenica National Park and other destinations where they filmed wine and culinary topics, cultural and historical heritage, active tourism offers and other interesting tourist attractions, focusing also on the locations where the world-famous "Game of Thrones" series was filmed.
Other activities within this cooperation include content placement via BBC Story Works social channels on Facebook, Twitter and Instagram, and the creation of a website on BBC.com which will feature a video and written material about Croatia. The markets covered by this cooperation and where the prepared materials will be shown are Germany, USA, Austria, Russia, Italy, France, Poland, Czechia, Sweden, Norway, Belgium and Switzerland.
Furthermore, the BBC network reaches 308 million individuals on a monthly basis, while on social media networks it has more than 16 million followers. Moreover, the BBC has over 472 million views on its YouTube channel. A large percentage of its users are prone to travel, and as many as 72 percent usually travel abroad.