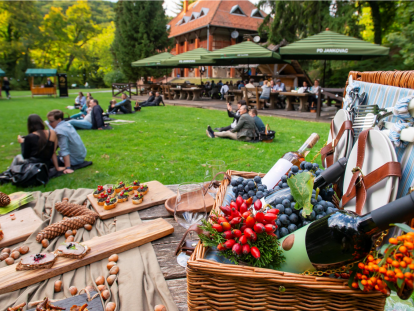 About 350 participants, representatives of ministries, tourist boards, scientific and professional institutions from about 15 countries will participate in the work of the 5th International Rural Tourism Congress from 27 to 30 April. At the opening of the event, at the Hotel Croatia in Cavtat, with the director of the Croatian Tourist Board Mr Kristjan Staničić, introductory speeches will be given by Ms Silvia Michelini, Director of Rural Development in the Directorate-General for Agriculture and Rural Development in the European Commission; Mr Miguel Gallego, Head of Marketing and Communication of the European Travel Commission; Ms Diane Dodd, President of the International Institute of Gastronomy, Culture, Arts and Tourism, and Mr Stefano Dominioni, Director of the European Institute of Cultural Routes.
"The Croatian National Tourist Board is a proud partner of the 5th International Rural Tourism Congress, a segment of the tourist offer that has become increasingly recognizable and sought after in recent years, both in our domestic and international tourism market. Although Croatia is very well recognized internationally as a summer Mediterranean destination, rural tourism for our country is an excellent opportunity to further highlight overall tourist offerings, or to attract even more guests whose travel motives are related to smaller environments, sustainable development, preserved natural and cultural heritage, active tourism, and traditional enogastronomy that our rural areas abound in", said CNTB Director Kristjan Staničić, adding that promotional campaigns will be conducted this year to further promote our rural destinations. 
Visitors will have a chance to listen to three attractive panels and around one hundred scientific and professional presentations, attend the selection for the Sunflower Award of Croatian Rural Tourism, and enjoy the rural tourism of the Konavle area. The slogan of this year's congress is "Rural tourism: quality, sustainability, inclusiveness", and the main topic is "Competitiveness and the positioning of rural tourism after the crisis of the tourism sector caused by the Covid-19 pandemic". The organizers of the Congress are: Croatian Association for Tourism and Rural Development "The Village Membership Club"; Croatian Academy of Sciences and Arts (HAZU); Croatian Academy of Sciences and Arts in Bosnia and Herzegovina; Faculty of Tourism and Hospitality Management in Opatija, University of Rijeka; Faculty of Agrobiotechnical Sciences Osijek, Josip Juraj Strossmayer University of Osijek; Polytechnic of Virovitica; and Balkan Environmental Association with partners from the scientific and professional environment.
"I am very glad that we managed to gather a large number of scientists and experts from Croatia and abroad, who work in the field of rural tourism. We visited and evaluated more than a hundred registered candidates for the Sunflower of Croatian Rural Tourism Award from all over Croatia and I am very proud that this form of tourism is on the rise, because there are many quality projects. I believe that the awards will create an additional motivation for the winners to continue to improve their businesses", said Dijana Katica, president of the Croatian Association for Tourism and Rural Development "The Village Membership Club".
As part of the Congress, the Sunflower Award of Croatian Rural Tourism will be held on April 28 at 8:30 p.m. Candidates were evaluated in eight categories, and 138 registered projects from 19 counties are an indicator of the high quality of projects in rural tourism.