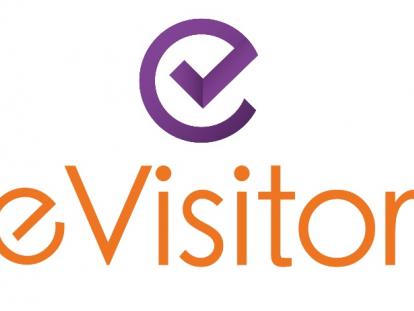 According to the eVisitor system, which records tourist traffic in commercial and non-commercial facilities and nautical charter (eCrew system), in 2020 in Croatia there were 7.8 million arrivals (37 percent compered to 2019) and 54.4 million overnights (50 percent compared to 2019). Of that, foreign tourists accounted for 43.1 million overnights (45 percent of 2019 results), while domestic tourists accounted for 11.3 million overnights (82 percent of 2019 results).
"Despite the pandemic and the challenges, we can be satisfied with the results achieved in 2020. 54 million overnights show that the tourism sector has adapted quickly and successfully to the new circumstances. It is important to emphasize that Croatia was recognized as a safe destination due to good epidemiological conditions, and we must continue to work on this in 2021, on extending the peak season and ensuring the resilience of the tourism sector. We need a further increase in quality, development of new value-added tourism products and responsible and sustainable management of tourist destinations and infrastructure. Again, this year one of the main motives or pre-conditions for travel is safety, so our focus is on high-quality and targeted information campaigns, which will provide us with visibility in our key international markets. I believe that this year, with the vaccine and adherence to epidemiological measures, but also our past experience, we can expect to achieve the desired tourism outcomes", said Minister of Tourism and Sport Nikolina Brnjac.
"After a very challenging and demanding year 2020, in which, in spite of everything, our country achieved one of the best tourism seasons on the Mediterranean, we have an important period ahead of us in which we will carry out activities with the aim of further positioning Croatia as a safe, well prepared and high-quality tourist destination. I would like to remind you that the implementation of the Croatia Full of Magic communication platform is active and achieving exceptionally good results on social networks, and from mid-January and during February across key European and other international markets we will implement a new online campaign Croatia Full of New Beginnings with #CroatiaWishList2021 which aims to draw attention to Croatia through new beginnings and new beautiful and positive wishes for 2021.", said the Director of the CNTB, Kristjan Staničić, adding that call to action promotional campaigns will start in March i.e. Spring, when initial tourist traffic from key European markets is expected, especially those for whom Croatian destinations are easily accessible by road.  
During 2020, the most overnights were recorded in Istria (13.5 million) and Kvarner (11 million overnights), while Zadar County had 9.8 million overnights. In Split-Dalmatia County there were 9.3 million overnights, Šibenik-Knin County recorded 4 million overnights, Dubrovnik-Neretva - 2.9 million overnights while Lika-Senj County recorded 1.9 million overnights. The city of Zagreb recorded 807,000 overnights in 2020, while the continent had 1.1 million overnights in the last year, of which the most overnights were recorded in Karlovac (213 thousand overnights), Krapina-Zagorje (205 thousand overnights) and Osijek-Baranja County (119 thousand overnights).  
At the national level, the highest number of overnights recorded last year were from the German market (12.7 million overnights), Slovenia (8.3 million overnights), Poland (4.6 million overnights), the Czech Republic (3.5 million overnights) and Austria (2.5 million overnights), and looking at the accommodation segment most overnights were in household facilities (22.3 million overnights), campsites (8.8 million overnights) and hotels (7 million overnights). The destinations in 2020 with the most overnights were Vir, Rovinj, Medulin, Poreč, Mali Lošinj and Crikvenica.
More than 140 thousand overnights were recorded during Christmas and New Year holidays in Croatia
Over the period from 24.12.2020. to 6.1.2021., i.e. during the Christmas and New Year holidays, Croatia recorded 33,924 arrivals and 141,492 overnights, which accounts for 17 percent of arrivals and 26 percent of overnights compared to the same period a year earlier. The most overnights were recorded in household facilities (58,978 overnights) and hotels (40,054 overnights). During the period, domestic tourists recorded the most overnights (64 percent of all total overnights in the specified period), followed by tourists from the markets of Germany, United States Bosnia and Herzegovina and Slovenia. Looking at destinations, the most overnights for this period were recorded in Zagreb, Rovinj, Split, Opatija and Poreč.