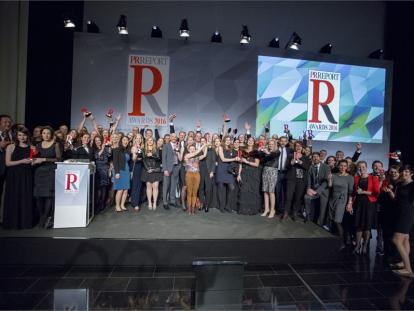 The Croatian National Tourist Board, together with its partner in international markets, the Grayling PR agency, won the prestigious award "PR Report Award" in the category of "Consumer Marketing", in a strong competition of world-famous companies such as Microsoft and Colgate-Palmolive. The 14th award ceremony was held last night in Berlin, organised by the German independent magazine PR Report which is dedicated to PR professionals and experts in the area of public relations. The Director of the CNTB Head Office, Mr. Ratomir Ivičić, was delighted with this international award.
 
"I am extremely pleased that we have won this prestigious award because it confirms what we have recently been communicating intensively, and this is the direction in promotional activities which Croatia began two years ago. Our PR and marketing activities are integrated, we know exactly who are we addressing, in which way, and in which market. We have global partners in foreign markets who, together with our representative offices, are an additional strategic support. Croatia's tourism brand is, figuratively speaking, getting stronger day by day, and the received awards represent great satisfaction for us, but at the same time motivation for further actions too", said Director Ivičić, adding that this tourism year, in addition to tourism traffic and income, is also a record year for the number of received awards and recognitions. 
 
While applying for the competition itself, the Croatian National Tourist Board and the Grayling PR agency have nominated and described the so far successfully implemented and realised projects such as "Around the World in One Country", "Croatia Loves You", "We'll See You in Croatia", all under the communication concept of "Full of Life". We would like to state that this is one of the most important German awards connected to the PR industry, and the award itself has been presented since 2003 in a total of 21 categories. The decision about the winners is made by an expert committee composed of 32 PR experts from renowned PR agencies, companies, and organisations. The list of all the award winners is available on this link.