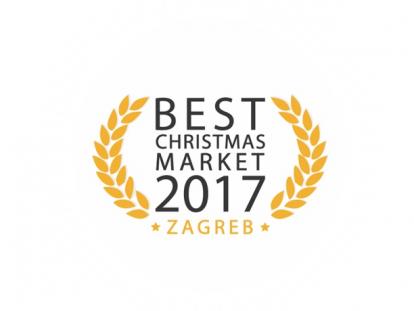 The independent website "European Best Destinations" carried out its online poll for the category "Best European Christmas Market" again this year, and the Croatian capital has won this title for the second year in a row, among 20 candidate cities!  Zagreb won the title again this year with almost 34 thousand votes, leaving behind Strasbourg (19 thousand votes), Colmar (13 thousand votes), Aachen (12 thousand votes) and Vienna (11 thousand votes).
 The poll involved a record number of voters, almost 189 thousand from 124 countries around the world. The Director of the CNTB Head Office, Ratomir Ivičić, offered his sincere congratulations to the City of Zagreb.
 
"It is a recognition and an award that Zagreb receives for the second year in a row, which confirms that Croatia and Croatian destinations can be perceived as year-round destinations. I am sure that Advent in Zagreb will be a motivation for everyone and a good example of how to create a tourist offer during wintertime, and the Croatian National Tourist Board will continue to support each project that gives added value to Croatian tourism", said the Director Ivičić, and added that the Advent in Zagreb was supported this year through the Event support program with 200 thousand kunas.  
 
In the winner's description the "European Best Destinations" website invites all tourists to visit Zagreb to see for themselves the rich thematic program that takes place on the city's streets and squares, and that is attracting a growing number of visitors. The "European Best Destinations" portal is a European organisation with its headquarters in Brussels, and the main activities of the organisation include the promotion of European culture and tourism. By addressing the public through the online channel, the portal has an important role in promoting Europe as the number one destination in the world, and at the same time it offers tourist information for more than 355 European destinations. Besides Advent in Zagreb, the "European Best Destinations" portal also awarded Zadar as the best European destination, the Stiniva beach as the best beach, and Nin as the most romantic destination.